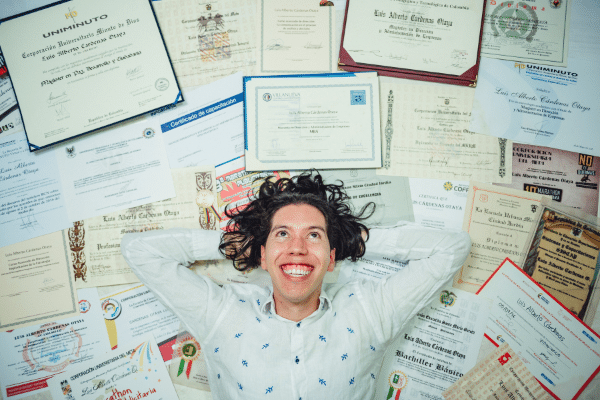 Case Study
Agency Sales Team Certification Programs
Ensuring a consistent customer service experience is extremely desirable, but very challenging. We highlight our contribution towards this client bank achieving this objective through a rigorous certification programme that ensured that all customer facing team members were trained to deliver a consistently outstanding service experience.
Problem Definition
Solution Description
Results
Most leading banks partner with various third party agents to create multiple acquisition streams and deepen market penetration of banking products. The key benefit of having an agent as a channel partner is to enhance the geographical reach in a cost-effective way. The various agents (Channel Partners) in the UAE, have their employees selling bank products.  However, the challenge of having a channel partner is to ensure that brand value is maintained, accurate information is provided, uniform process to be followed and customer experience is consistent across all channels.
Our client was keen to ensure the sales force of the channel partners had an adequate understanding of banking products so they can reach out new to bank customers and prospect for the bank products effectively. They also wanted to address the challenges of maintaining the brand value, ensuring accurate information was provided to customers, and a uniform process was followed to deliver a consistent customer experience across all channels.
Daksada worked with the client to design and deliver a standard on-boarding training program for all employees of channel partners. The program worked as an effective onboarding, induction and introduction to new sales employees, recruited to sell the bank products in an effort to drive sales excellence. 
The agency (channel) partner sales certification program provided the Sales Agents with pragmatic knowledge and experiential skills that in turn achieved the main objectives of ensuring that accurate information on banking products was passed on to clients while maintaining a high standard of service excellence. Process training ensured a consistent approach to the customer interface, ensuring a consistently positive customer experience. 
The contents of the program were designed based on discussions with key stakeholders. The stakeholders included Product Managers, Compliance, Operations, Partner Agencies, Human Resources, Training Department, and sales teams. 
The programme was founded on the strategic needs of the organization:
Standardization in delivery of the bank's product, policy, procedure, systems, customer service excellence, and sales excellence approach across Associate Partners and its Sales Agents

Deliver optimal learning and development impact within a pre-defined period of time with the objective of delivering sales and service excellence

Ensure that Sales Agents adhere to the organization's Risk, Fraud and Compliance guidelinesAll associates going through the programme were tested prior to certification to ensure that the learning was retained and transferred on to the job.
The Agency Certification Program has ensured third party sales professionals possess well-rounded communication skills. The training program helped the participants learn how to effectively communicate with a diverse range of customers, segmented based on demographics, geographic as well as behavioural factors. 
At an operating level, the program pointed out the importance of functions such as tracking daily activities, keeping accurate records and analysing close ratios. This helped the sales agents better manage their time, increase organizational revenue, ensure customer follow-up & achieve consistency in service excellence.
MNC, Banking & Financial Service

Service Excellence, Learning Solutions; Human Capital Solutions

Anand VS
Want to know more about us?